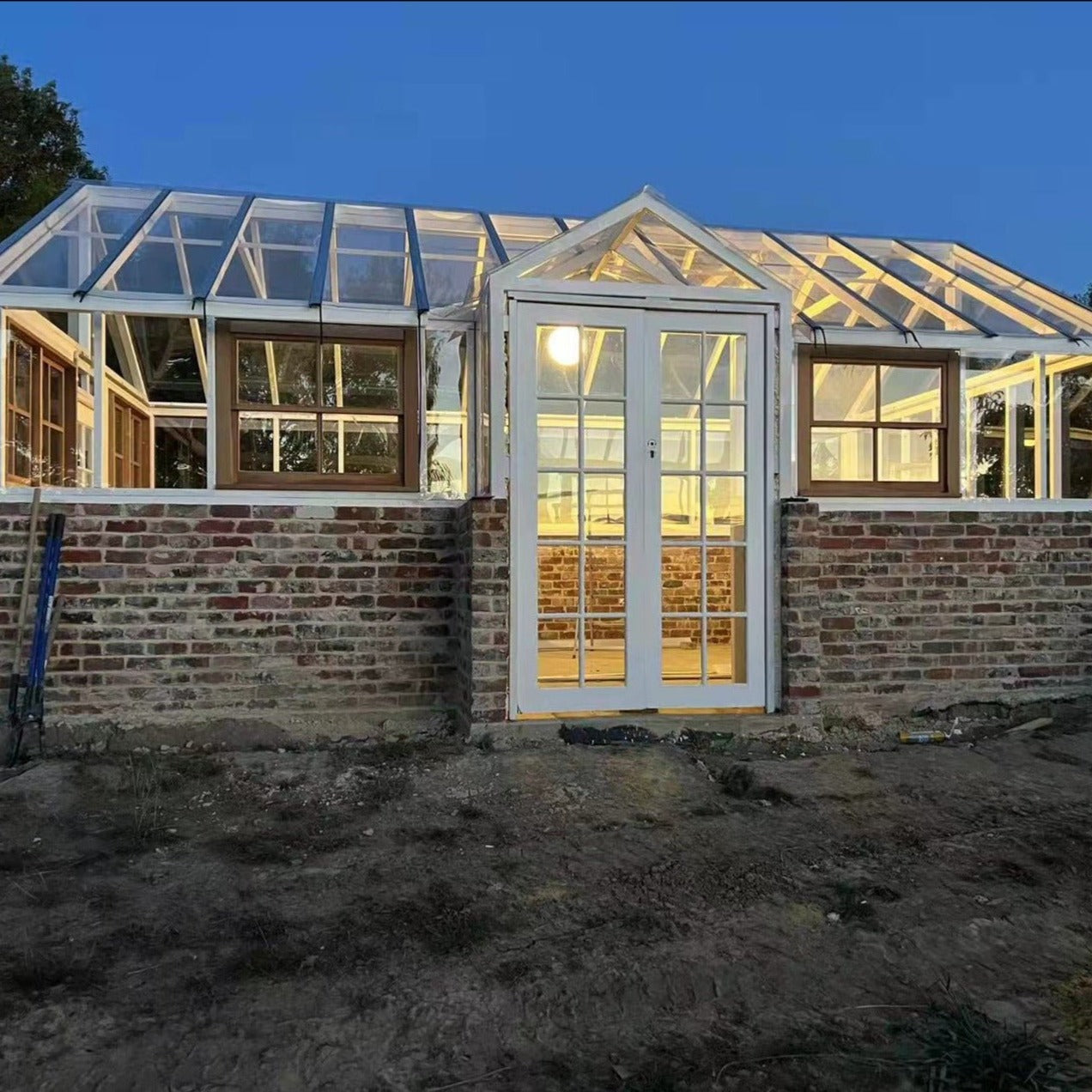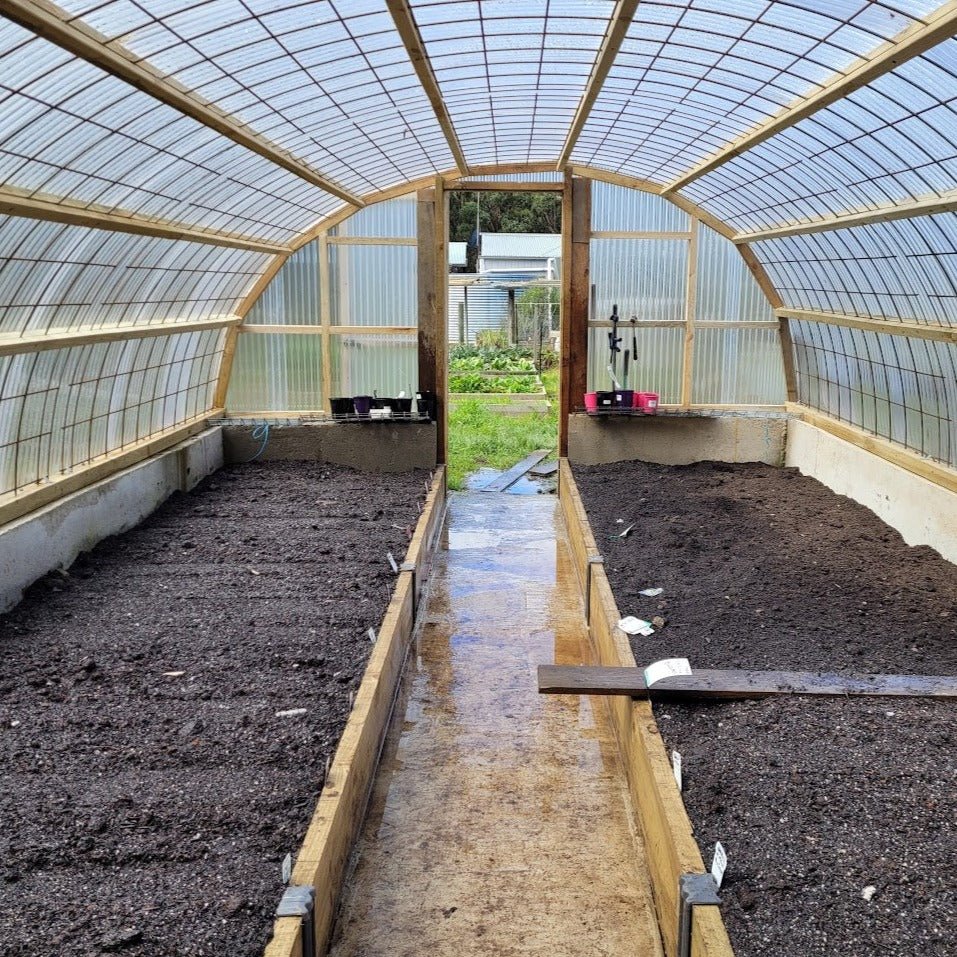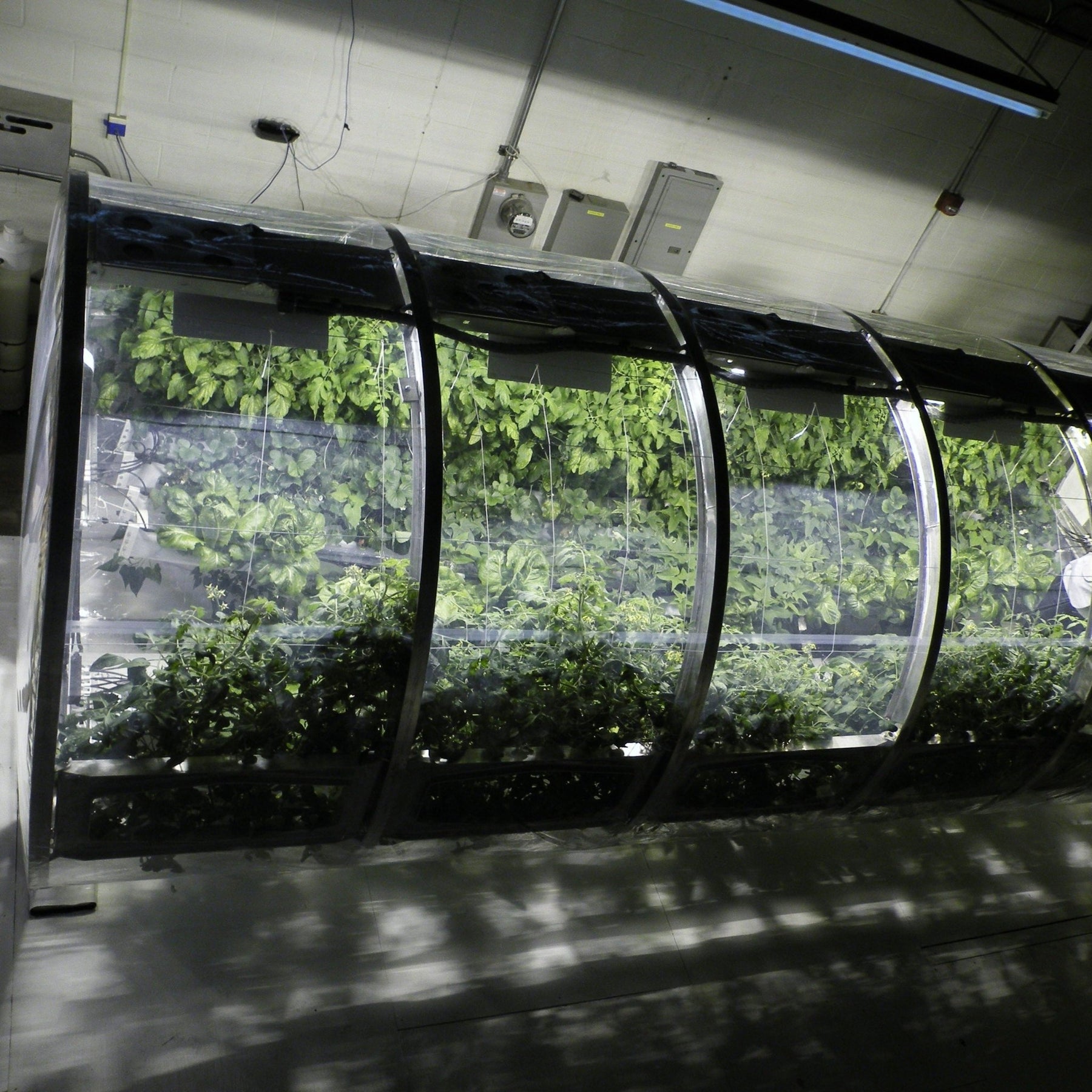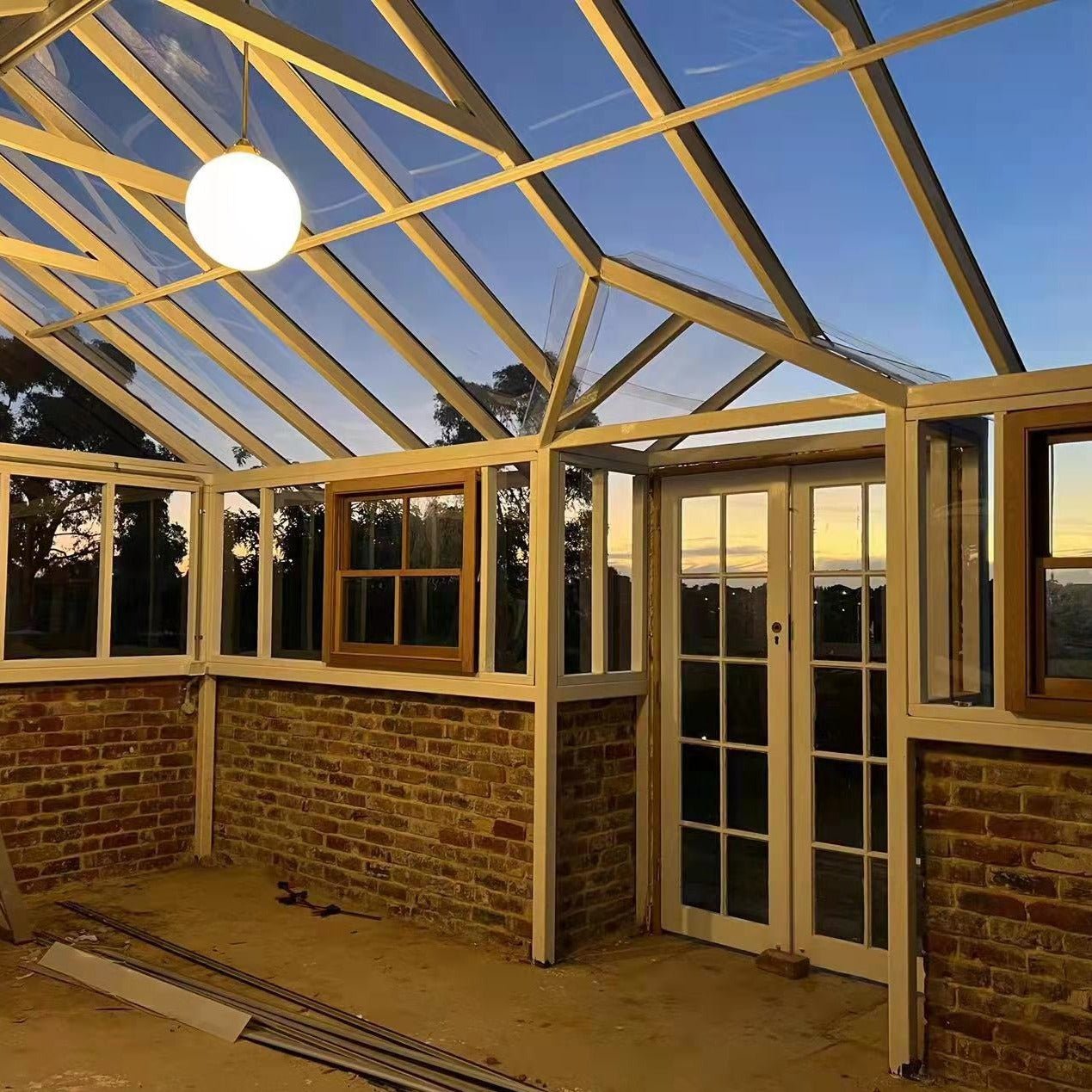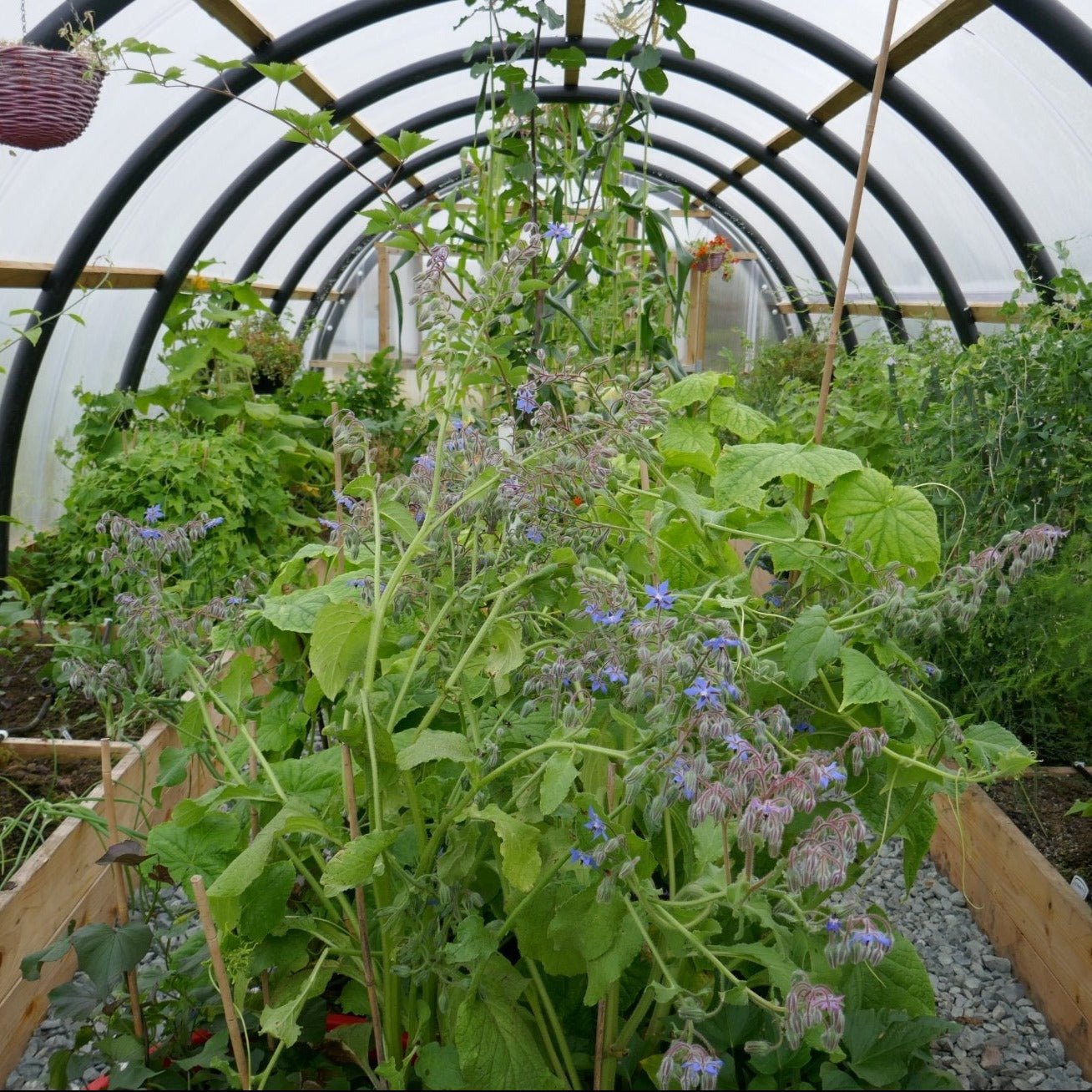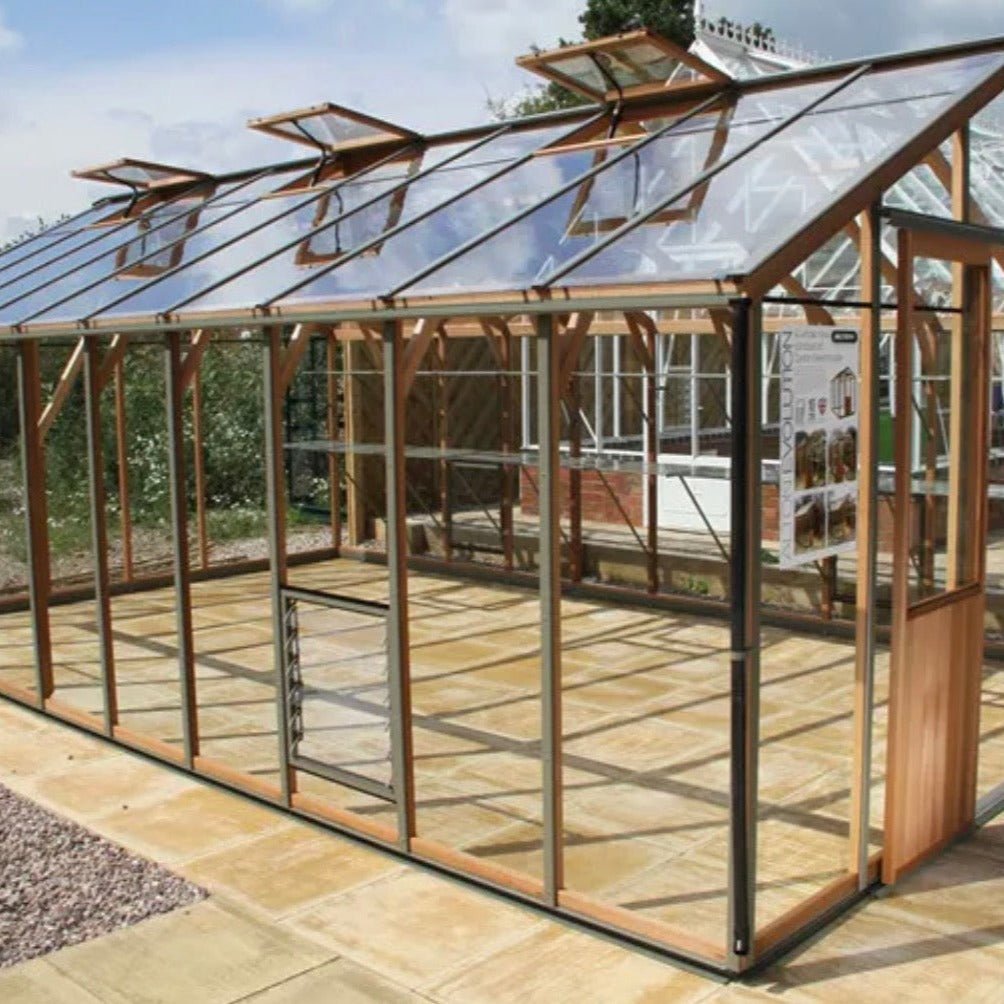 Polycarbonate Greenhouse Panels
Pickup available at Unit 4, 8 Enterprise Drive,
Usually ready in 1 hour
Polycarbonate Greenhouse Panels
Unit 4, 8 Enterprise Drive,
Pickup available, usually ready in 1 hour
8 Enterprise Drive
Unit 4
Rowville VIC 3178
Australia
0452 396 680
Polycarbonate Greenhouse Panels
If you're in search of polycarbonate greenhouse panels, you've landed in the right spot. Excelite Plastic provides twinwall polycarbonate sheet, flat polycarbonate rolls, polycarbonate embossed and corrugated sheet for greenhouse panels solutions. Whether constructing or repairing a conservatory greenhouse, you'll find suitable roofing sheets right here.
Greenhouse, also known as hot house, glass house, building designed for the protection of tender or out-of-season plants against cold or heat. A hub where vegetation thrives under controlled conditions. A beautiful greenhouse is not only useful but can also make a real statement in your garden.
Backyard greenhouses use clear roofs, insulated walls, and polycarbonate panels to control sunlight, temperature, and watering. They They cater to both DIY hobbyists and commercial greenhouses.
Greenhouse structure Ideas
A gable roof greenhouse is a greenhouse with a gable-shaped roof, often found in homes. The roof of greenhouse has two sloping sides. They meet at the top to form a ridge. This creates a triangular wall at each end.
This design helps water flow and gives more space and air than other DIY greenhouse roofs. The steep slopes of the gable roof also allow for efficient shedding of snow in colder climates. Gable roof conservatory are popular for their simplicity in construction and it's suitable for Melbourne climates and plant needs.
A Frame Greenhouse
A-frame greenhouse is a type of greenhouse structure look like 'A' shape. This design has a triangular shape with steeply angled roof sections meeting at a central ridge. Backyard greenhouse at this design is very stable and strong, and it removes snow and water well because of the steep roof.
Poly tunnel greenhouse
A polytunnel greenhouse is a type of greenhouse made by bending flexible materials like PVC over hoops or arches. People typically make it from metal or plastic and also know it as a hoop house. These structures are usually round or semi-circular.
People often use PVC for tunnel greenhouses, but they can use Polycarbonate sheets for arched roof greenhouses. This polycarbonate roofing material offers flexibility and can be bent to suit the structure's design. Moreover, it's durable, boasting a lifespan of over a decade outdoors. Its strength surpasses that of PVC, ensuring robust and long-lasting greenhouse coverings.
Polytunnel greenhouses are popular for their simplicity and cost-effectiveness. A larger growing area is offered and they are often used in agriculture, nurseries, and by home gardeners. The design allows for good light transmission and temperature control, fostering an environment ideal for plant growth. Setting up, maintaining, and moving or extending these structures is easy, making them versatile for various crop needs.
A polycarbonate igloo dome is a shelter made of polycarbonate material, shaped like an igloo or dome. These structures have polycarbonate panels, which are durable and transparent, forming the curved or spherical shape of an igloo.
This design is special and looks nice for growing plants or making enclosed spaces. The material used is a strong polycarbonate sheet. It is resistant to impact and allows light to pass through well. Additionally, it provides a 360-degree view.
These igloo domes are often used for purposes like greenhouses, garden shelters, outdoor dining areas, or outdoor spaces. This is because of their eye-catching shape and clear material.
Arch roofing
An arch roofing greenhouse has a curved roof go across the width of the hot house. These arches provide the primary support for the roof and create a curved or rounded profile. The design helps snow and water to easily fall off and provides more space inside compared to other greenhouse roofs.
The curved shape makes the structure strong and stable, while also letting in light for plants to grow well. Farmers, gardeners, and horticulturists widely use arch roofing greenhouses for controlled growing conditions. Twin wall polycarbonate roofing and flat polycarbonate both can use for this style.
A small greenhouse is a small, portable structure made to create a controlled environment for growing plants on a smaller scale. These portable greenhouses come in various forms, such as small freestanding units or even collapsible designs.
Small Greenhouses use clear twin wall polycarbonate panels to let sunlight in and keep heat inside, make a cozy place for plants. Mini greenhouses are small and people can use them on balconies, patios, or in small outdoor areas. They help people grow plants for longer, protect fragile plants, and start seedlings before moving them to a bigger garden.
Credit: Sproutwell Greenhouses
Portable greenhouse
A portable greenhouse made of mesh and light metal frame, they are light in weight, easy to assemble and disassemble, allowing for quick setup or relocation.
Portable greenhouses protect plants, extend the growing season, and suit smaller spaces or temporary gardening needs.
Lean to Greenhouse
A lean-to greenhouse is built against a house or garage, sharing one wall for support. It extends out at a curved Polycarbonate wall or a slope, making the most of space and allowing easy access from the main building.
These walk in greenhouses are space efficiency, connect with existing structures, providing an ideal environment for growing plants. This lean-to hothouse Save building material as well.
Credit: DBG Classics
CHOOSING THE BEST BUILDING MATERIALS for your greenhouse
Wooden frame greenhouse
A wooden frame greenhouse using wood and the main structure, sometimes combine with net. This natural material provides a sturdy and often aesthetically pleasing foundation for the greenhouse. Wooden frame greenhouses are popular for their durability, insulation properties. They offer a traditional and charming look while creating a conducive environment for plant growth.
Steel frame greenhouse
Plant house made of steel frame has a sturdy and rust-proof galvanised steel frame for extra stability. The greenhouse is easy to assemble. Please note the roof of our greenhouse cannot withstand heavy snowfall.
Steel offers exceptional strength and durability, making it a popular choice for larger or more industrial-scale greenhouse constructions. It provides stability and resilience, ensuring a long-lasting and robust framework for the greenhouse. Steel frame greenhouses are often used in commercial greenhouse because it withstand harsh weather and support larger expanses.
Greenhouse kit
A greenhouse kit is a pre-packaged Kit, including frames, twin wall poly carbonate, and accessories. These kits come with instructions for easy installation, catering to both amateur and experienced gardeners. They are convenient, saving time and effort for you in planning and sourcing materials. Greenhouse kits come in various sizes and designs, offering options for different gardening needs and spaces.
The quality of greenhouse kits varies, and some greenhouse kits can't withstand Melbourne's severe weather conditions.
Material for Greenhouse panels
It make polycarbonate sheet is the best solution for Greenhouse panels.
In Excelite we offer the following options for your greenhouse
1, Twin wall polycarbonate sheet
Flat, solid, rigid, and lightweight, with excellent heat insulation. It's a top choice for greenhouse panels. However, it lacks the glass-like appearance and isn't as robust as flat polycarbonate sheeting.
Transporting certain sizes may pose challenges, especially in regional areas of Australia.
Additional accessories like Aluminium joiners, end enclosures, and polycarbonate sealing tape can increase the overall cost. Ideal for gable roof greenhouses, and available online or at stores like Bunnings.
2, Flat Polycarbonate sheet roll
Flat polycarbonate sheet serves as an excellent alternative for those seeking a glass greenhouse. The panels offer clarity as glass but being much stronger and half the weight, making them easier to handle. This kind of plastic roofing sheets provide maximum natural light for plants and ensure excellent visibility. They have a longer lifespan compared to twin polycarbonate sheet.
Width: 600mm, 700mm, 800mm, 1000mm, 1220mm
Length: 30m/Roll or cut to your length
Thickness: 2mm, 3mm, 4mm, 6mm
3, Polycarbonate embossed and corrugated sheet Roll
Specification
Polycarbonate embossed and corrugated sheet rolls are one of the best material for greenhouse roof. The textured surface diffuses light effectively to protect your plant, while the corrugated design enhances rigidity and simplifies installation.
Features:
Installation friendly: overlap the sheet edges and screw them into the frame, no need for extra accessories.
Easy to transport: Come in a roll —easy to cut to any desired length and convenient for transportation.
Budge friendly: Cut to size without wastage and requires no additional accessories, making it a budget-friendly greenhouse choice.
Flexibility: One of the best option for arch roof or tunnel greenhouses, providing superior strength compared to PVC film.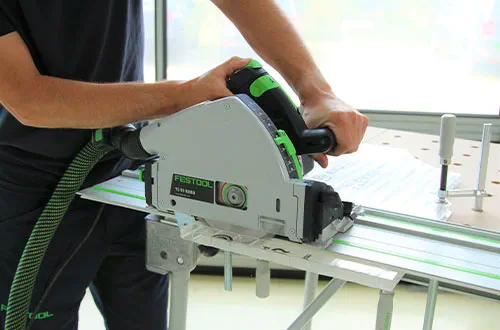 Cut To Size
Whether you're working on a small DIY project or a commercial project, we're proud to offer cut-to-size sheets here in the heart of Melbourne.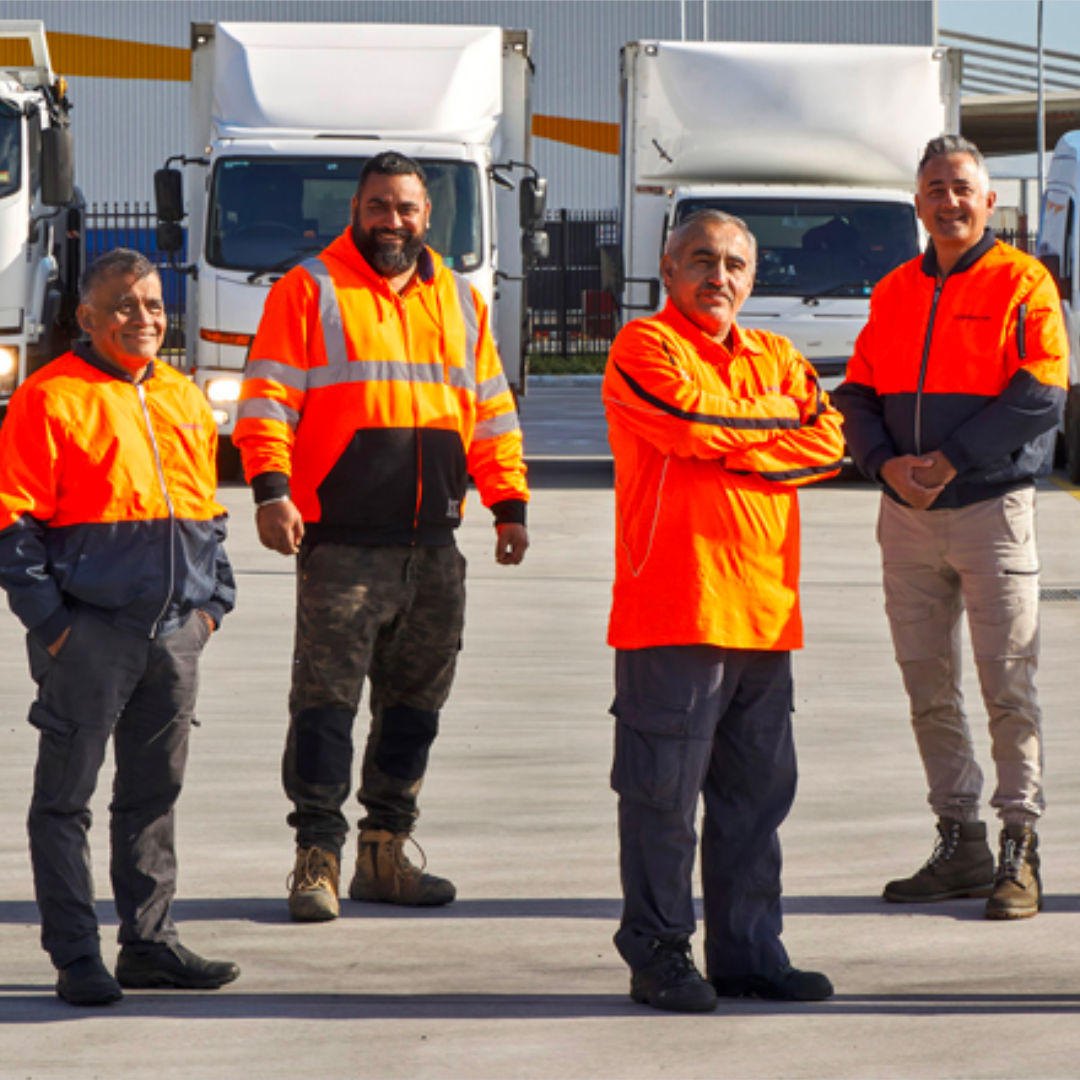 Same Day Delivery
For orders placed before 2pm, we're proud to offer same day delivery within Melbourne Metro.
Frequently Asked Questions
Shipping & Returns
We offer same-day shipping for Melbourne metro areas and 1-4 business days delivery for everywhere else in Australia.
The polycarbonate sheets are carefully packaged to ensure they arrive in perfect condition. Sheets are protected with wrapping or other cushioning materials to minimise any damage during transit.
The polycarbonate sheets are carefully packaged to ensure they arrive in perfect condition. Sheets are protected with wrapping or other cushioning materials to minimise any damage during transit.
General
Polycarbonate is extremely strong and nearly unbreakable, making it suitable for applications like police shields, awnings, sunroom roofing, and greenhouses. These panels are resistant to various weather conditions and maintain their appearance for many years.
Polycarbonate sheets can be easily cut using a circular saw or a jigsaw. Circular saws are best for cutting larger lengths, while jigsaws require careful handling to ensure proper cuts.
Although polycarbonate sheets may change colour over time due to sun exposure, Excelite's UV-coated polycarbonate sheets maintain their colour longer.
Polycarbonate sheets require minimal maintenance. Gentle cleaning with warm soapy water and a soft cloth is typically sufficient. Avoid abrasive cleaners, brushes, or pressure washing, as these may damage the UV-resistant coating or scratch the sheets
Roofing
The best sheeting for a roof depends on the specific requirements, with multi-wall, solid, and corrugated polycarbonate sheets each offering unique benefits.
Although polycarbonate sheets are tough and durable, they should not be walked on. They can withstand many impacts, but might dent or scratch under the weight of a person. Additionally, their surfaces are slippery due to the UV-resistant film, posing a risk of slipping and injury.
Corrugated and twin wall polycarbonate sheets are typically the least expensive varieties. Despite the lower price, these sheets can endure Australia's harsh weather conditions, but selecting the wrong type may lead to more expenses in the long term.
Pergolas & Greenhouses
Excelite's popular glass-look polycarbonate flat roofing is an excellent choice for a pergola roof. It is easy to install, low-maintenance, and watertight, making it a great alternative to glass.
or a pergola enclosure with a glass-like appearance, use a 4-6mm thick solid polycarbonate sheet. Alternatively, use twin-wall polycarbonate panels for a more affordable, yet less transparent option.
Twin wall polycarbonate is ideal for greenhouse construction due to its insulating properties and minimal framing requirements. Excelite Softlite polycarbonate sheets are another excellent option for greenhouse materials, especially for tunnel greenhouses.