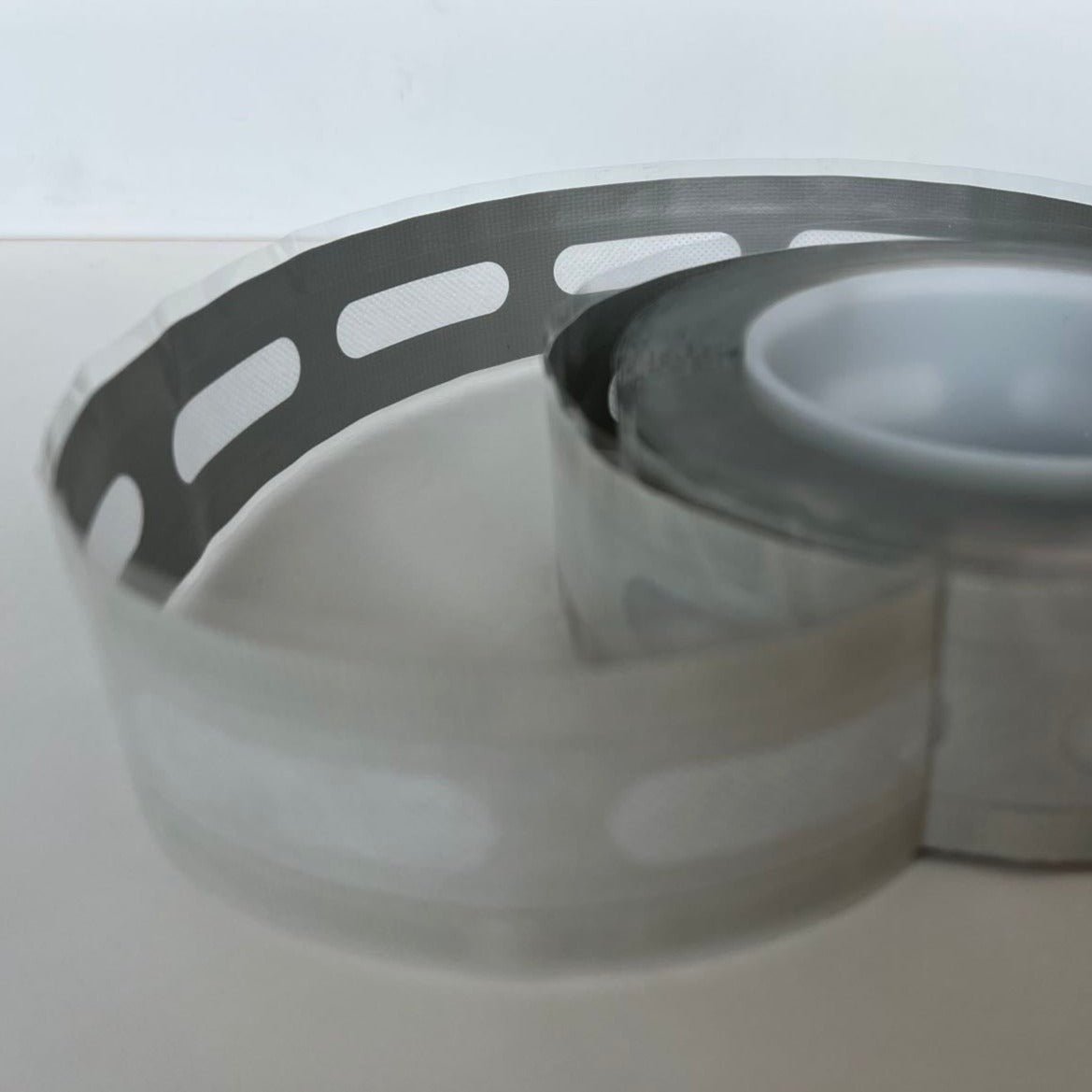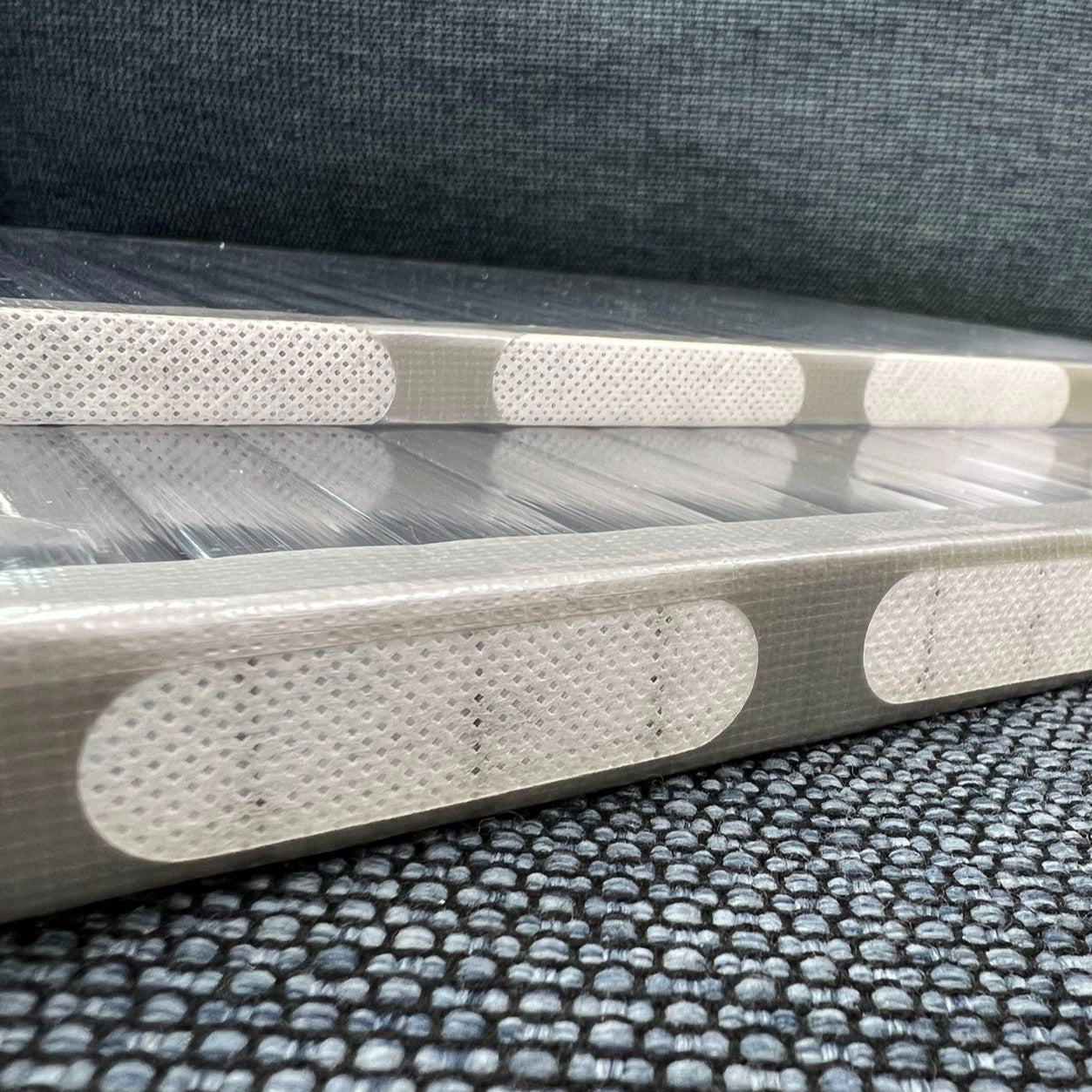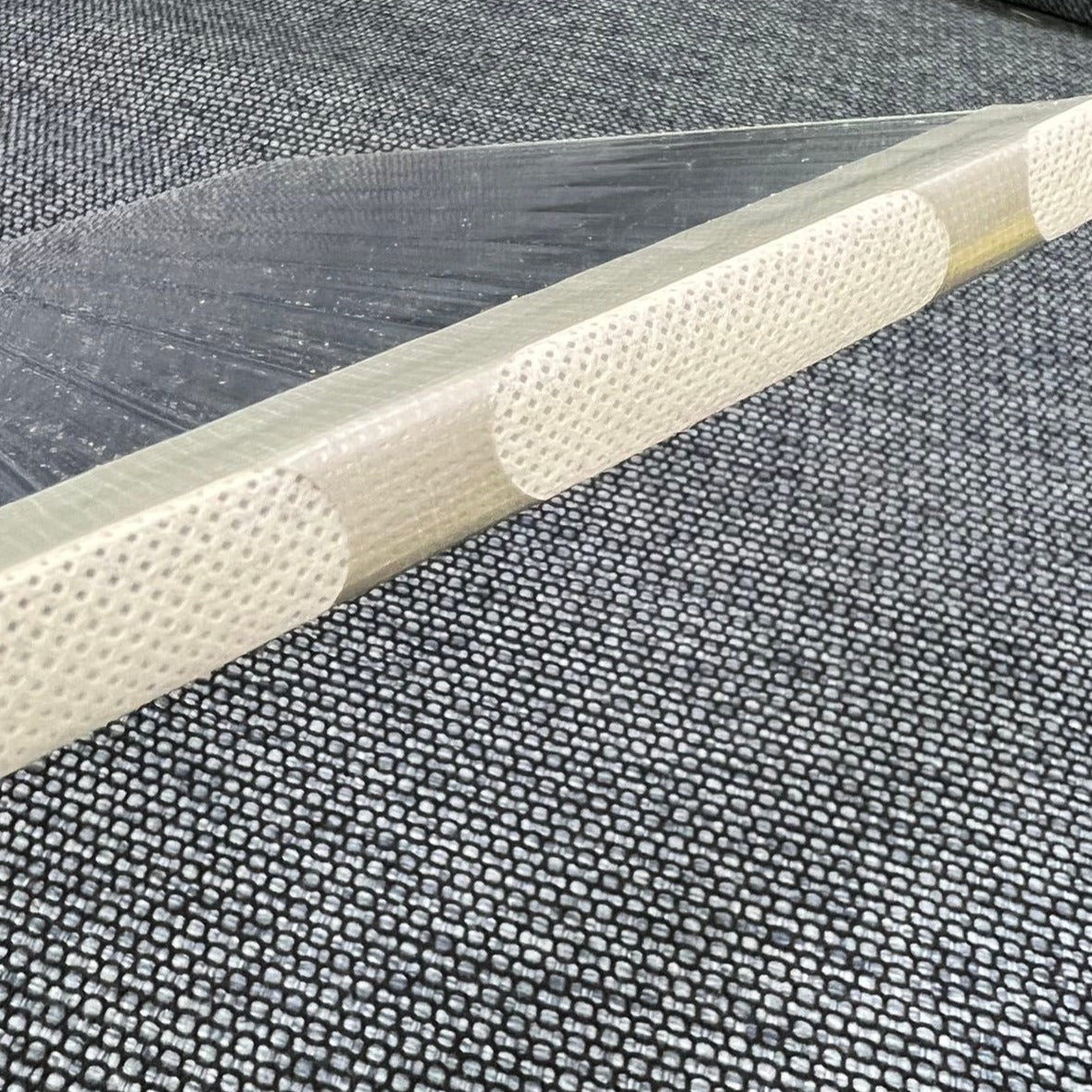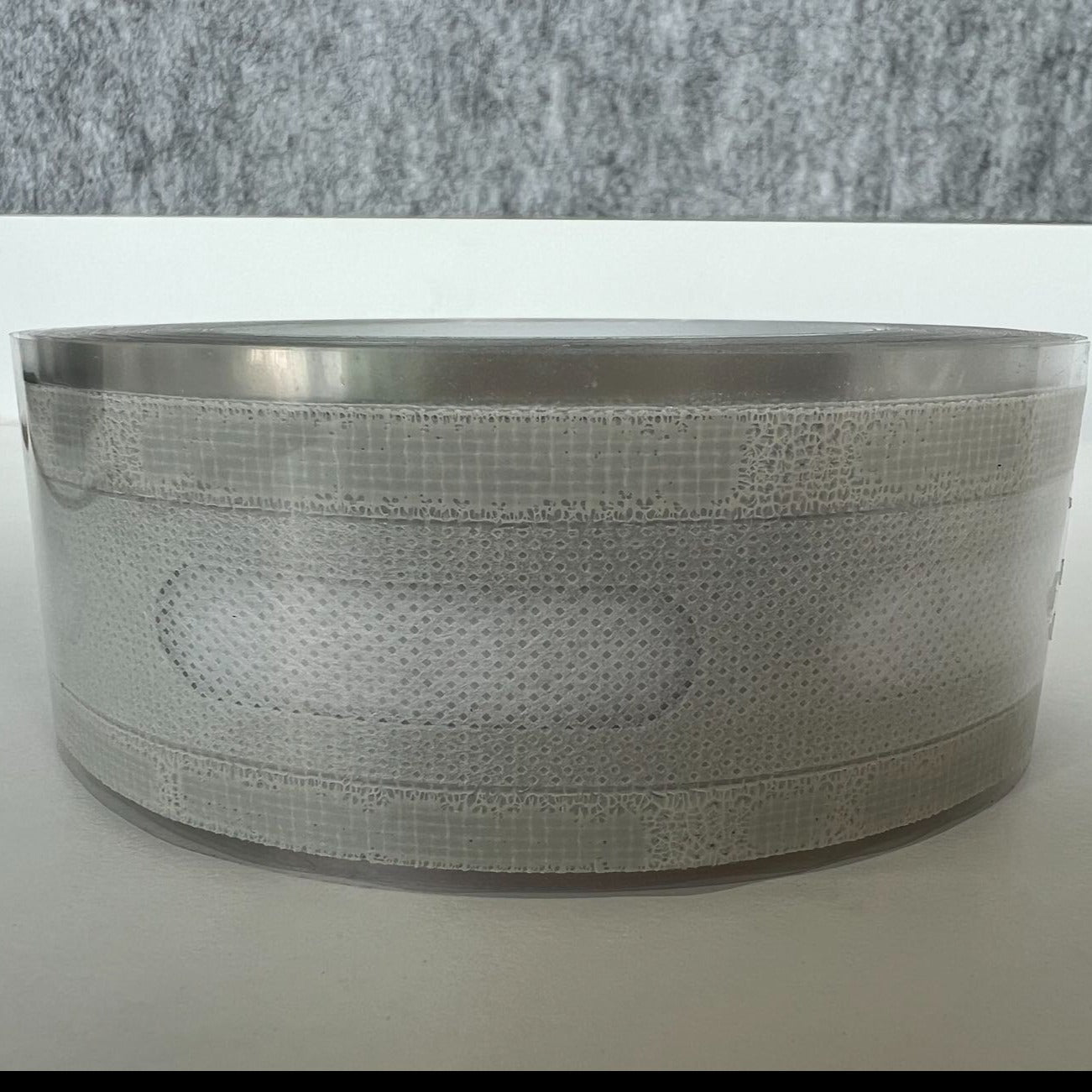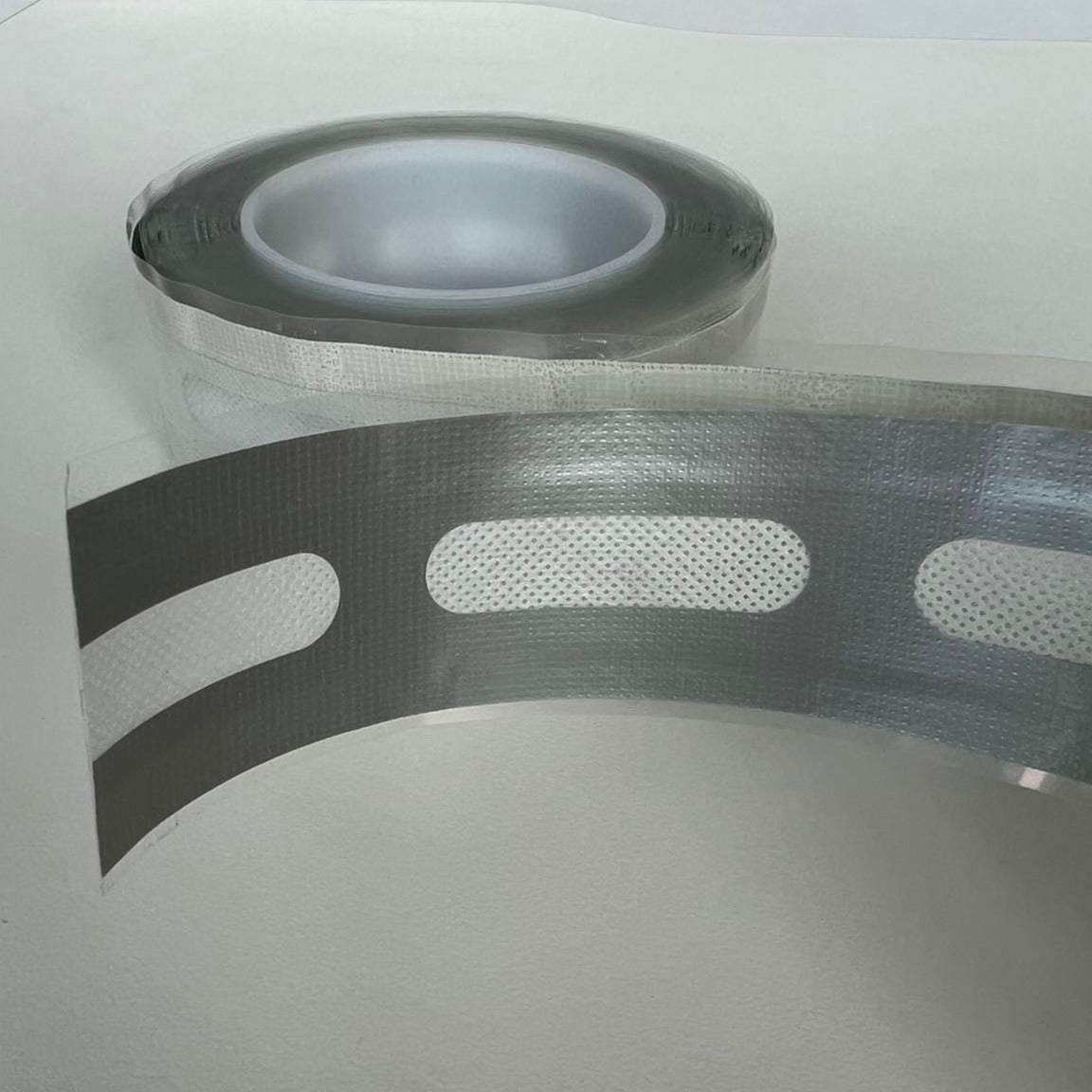 Polycarbonate Sealing Tape
Pickup available at Unit 4, 8 Enterprise Drive,
Usually ready in 1 hour
Polycarbonate Sealing Tape
Unit 4, 8 Enterprise Drive,
Pickup available, usually ready in 1 hour
8 Enterprise Drive
Unit 4
Rowville VIC 3178
Australia
0452 396 680
Polycarbonate Sealing Tape is designed for keep twin-wall polycarbonate sheets clean and clear. This tape allows the passage of air and moisture through the flutes of multiwall polycarbonate sheet while filtering out dust, debris, and insects. It's an essential accessory for twin wall polycarbonate sheets applications, including greenhouses, roofing projects, and architectural installations.
Specifications:
Product Name: AD3438
Width: 38mm (Suitable for 8-16mm Polycarbonate Multiwall sheet)
Length: 25m/Roll
Benefits of Breathable Sealing Tape for twin wall polycarbonate
Controlled Ventilation: Polycarbonate Sealing Tape , allowing airflow and moisture exchange while filtering out unwanted particles and insects.
Condensation and Fungi Prevention: By excellent ventilation, breathable tape helps reduce the risk of condensation and mold within the flutes,  contributing to the longevity and effectiveness of the twin-wall sheets.
Easy Application: This tape is designed to be quickly and easily applied to the flutes of

twinwall polycarbonate

, ensuring a secure and unobtrusive fit.
Compatibility with Various Sheet Types: Breathable tape is suitable for use with various sizes and styles of twin-wall polycarbonate sheets, offering a versatile and flexible solution for diverse applications.
Durable:

Coated with strong, durable and outdoor-resistant adhesive

Excellet Draining.
Applications of Breathable Tape for Twinwall polycarbonate roofing:
Greenhouses and Horticultural Installations: Polycarbonate Sealing Tape helps maintain optimal humidity and airflow in greenhouses, promoting healthy plant growth and preventing condensation-related issues.

Roofing and Skylights: In roofing and skylight installations, polycarbonate breather tape ensures proper ventilation while preventing dust, debris, and insects from entering twinwall polycarbonate roofing.

Architectural Glazing and Facades: Polycarbonate Sealing Tape is an essential accessory for architectural glazing, helping to regulate temperature, airflow, and moisture levels while maintaining the pristine appearance of the panels.

Interior Partitions and Room Dividers: For twin-wall polycarbonate sheets used in creating partitions and room dividers, breathable tape facilitates adequate ventilation and effectively prevents condensation buildup within the flutes.

Sunrooms and Patio Covers: polycarbonate dust tap enhances the performance of twin-wall polycarbonate sheets in sunrooms and patio covers by ensuring proper ventilation, preventing excess moisture, and contributing to better climate control within the space.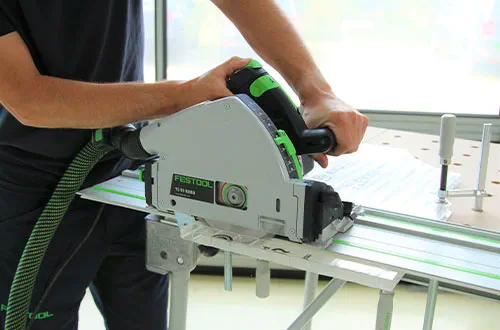 Cut To Size
Whether you're working on a small DIY project or a commercial project, we're proud to offer cut-to-size sheets here in the heart of Melbourne.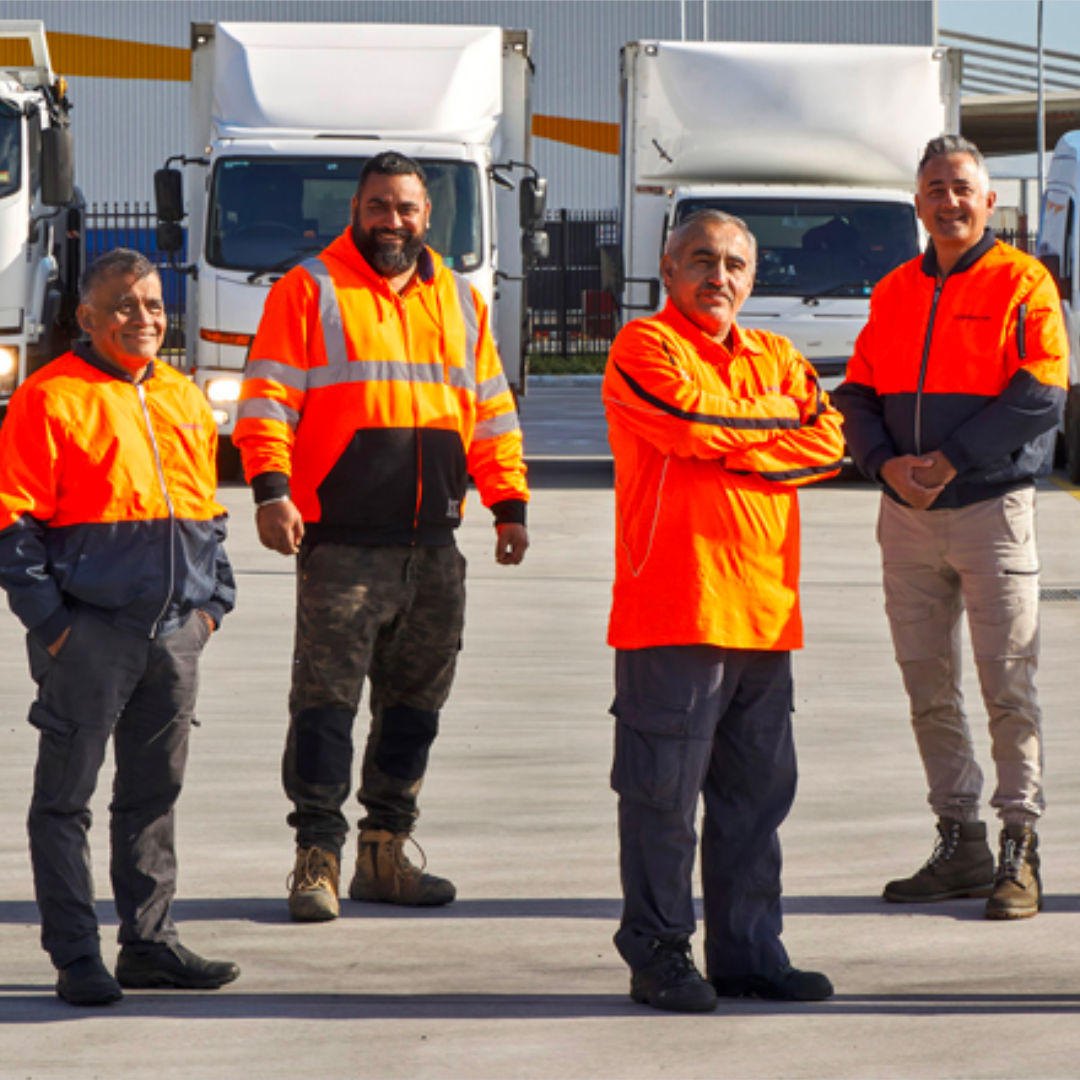 Same Day Delivery
For orders placed before 2pm, we're proud to offer same day delivery within Melbourne Metro.
Frequently Asked Questions
Shipping & Returns
We offer same-day shipping for Melbourne metro areas and 1-4 business days delivery for everywhere else in Australia.
The polycarbonate sheets are carefully packaged to ensure they arrive in perfect condition. Sheets are protected with wrapping or other cushioning materials to minimise any damage during transit.
The polycarbonate sheets are carefully packaged to ensure they arrive in perfect condition. Sheets are protected with wrapping or other cushioning materials to minimise any damage during transit.
General
Polycarbonate is extremely strong and nearly unbreakable, making it suitable for applications like police shields, awnings, sunroom roofing, and greenhouses. These panels are resistant to various weather conditions and maintain their appearance for many years.
Polycarbonate sheets can be easily cut using a circular saw or a jigsaw. Circular saws are best for cutting larger lengths, while jigsaws require careful handling to ensure proper cuts.
Although polycarbonate sheets may change colour over time due to sun exposure, Excelite's UV-coated polycarbonate sheets maintain their colour longer.
Polycarbonate sheets require minimal maintenance. Gentle cleaning with warm soapy water and a soft cloth is typically sufficient. Avoid abrasive cleaners, brushes, or pressure washing, as these may damage the UV-resistant coating or scratch the sheets
Roofing
The best sheeting for a roof depends on the specific requirements, with multi-wall, solid, and corrugated polycarbonate sheets each offering unique benefits.
Although polycarbonate sheets are tough and durable, they should not be walked on. They can withstand many impacts, but might dent or scratch under the weight of a person. Additionally, their surfaces are slippery due to the UV-resistant film, posing a risk of slipping and injury.
Corrugated and twin wall polycarbonate sheets are typically the least expensive varieties. Despite the lower price, these sheets can endure Australia's harsh weather conditions, but selecting the wrong type may lead to more expenses in the long term.
Pergolas & Greenhouses
Excelite's popular glass-look polycarbonate flat roofing is an excellent choice for a pergola roof. It is easy to install, low-maintenance, and watertight, making it a great alternative to glass.
or a pergola enclosure with a glass-like appearance, use a 4-6mm thick solid polycarbonate sheet. Alternatively, use twin-wall polycarbonate panels for a more affordable, yet less transparent option.
Twin wall polycarbonate is ideal for greenhouse construction due to its insulating properties and minimal framing requirements. Excelite Softlite polycarbonate sheets are another excellent option for greenhouse materials, especially for tunnel greenhouses.