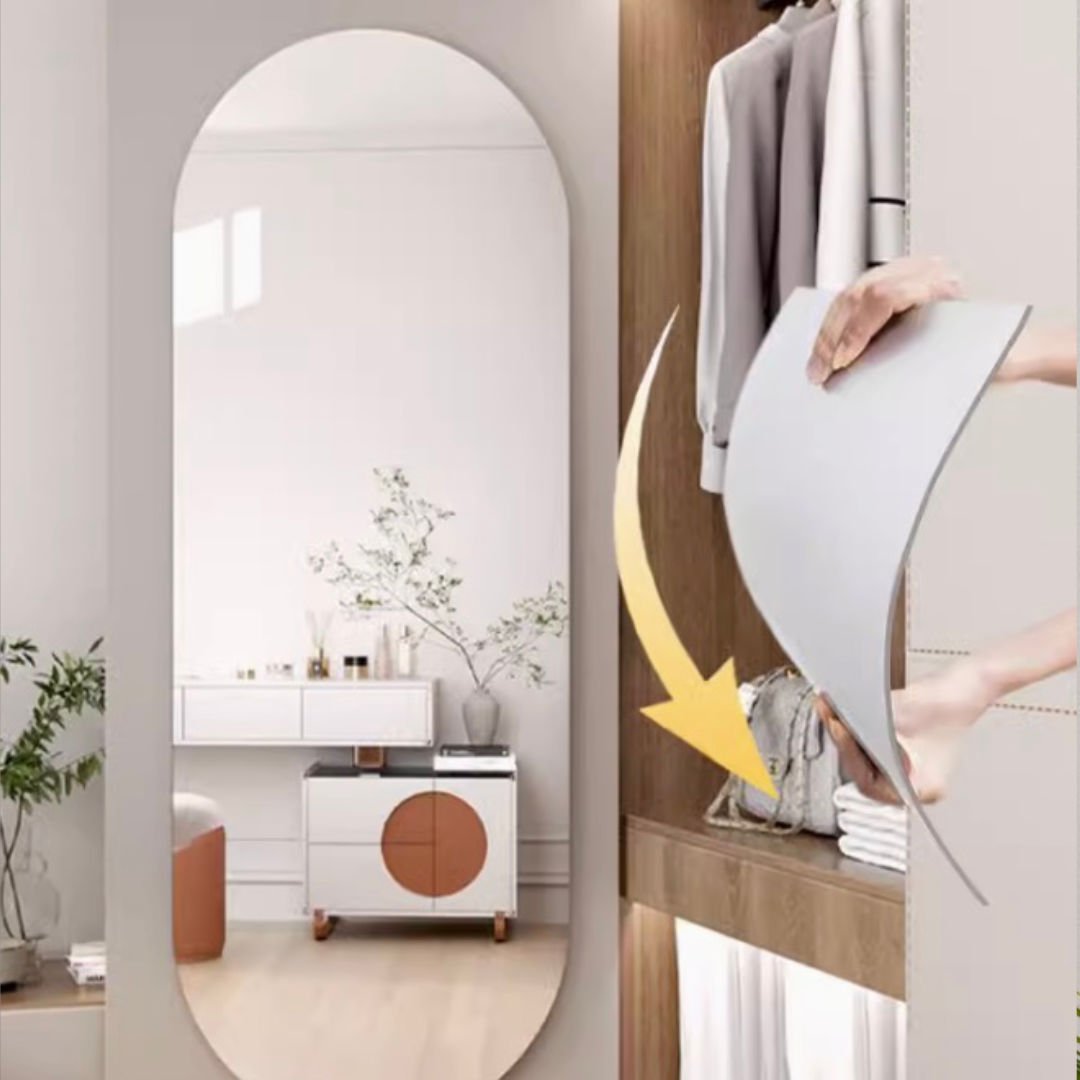 Mirrored Acrylic Sheet
Pickup available at Unit 4, 8 Enterprise Drive,
Usually ready in 1 hour
Mirrored Acrylic Sheet
1220x2440 / 2
Unit 4, 8 Enterprise Drive,
Pickup available, usually ready in 1 hour
8 Enterprise Drive
Unit 4
Rowville VIC 3178
Australia
0452 396 680
Our range of mirrored acrylic sheets offers a versatile and functional alternative to traditional glass mirrors. Combining exceptional durability, lightweight properties, and ease of handling, our mirrored acrylic sheets are perfect for various applications, including interior design, retail displays, and more. Excelite Plastics takes pride in providing high-quality mirrored acrylic sheets for projects requiring a blend of aesthetics, functionality, and ease of installation.

Our mirrored acrylic sheets are designed for both indoor and outdoor use, providing the same reflective properties as traditional glass mirrors while retaining the advantageous features of acrylic materials. Available in various sizes and thicknesses (1mm, 2mm, or 3mm), our mirrored acrylic sheets can be tailored to your specific requirements, whether it's for home decor or commercial purposes.
Technical Features and Benefits

Mirrored acrylic sheets offer several advantages when compared to traditional materials like glass:

High Reflectivity: Our mirrored acrylic sheets provide the same level of reflectivity as traditional glass mirrors, ensuring the accurate and precise reflection of images.

Lightweight: Mirrored acrylic sheets are significantly lighter than glass, making them easy to handle, transport, and install.

Durability: With up to 10 times the strength of glass, mirrored acrylic sheets are shatter-resistant, making them a safer alternative to glass mirrors.

Ease of Fabrication: Mirrored acrylic sheets can be easily cut, drilled, and shaped, allowing for greater flexibility and customization in your designs.

Cost-effective: Due to their lightweight nature and durability, mirrored acrylic sheets provide a more cost-effective solution than traditional glass mirrors, especially when considering installation and maintenance costs.

Applications

Our mirrored acrylic sheets are suitable for a wide range of applications across various industries, thanks to their high reflectivity, lightweight nature, and durability. 
These applications include:

Interior design elements, such as decorative mirrors and wall accents

Retail displays, showcases, and visual merchandising

Gym and dance studio mirrors

Security and surveillance mirrors

Art installations and sculptures

Signage and branding elements
Also Known As: mirrored plexiglass, mirrored perspex, mirrored lucite
Acrylic Mirror vs Glass Mirror
When it comes to material selection, glass and acrylic both have their unique properties, advantages, and drawbacks. The choice between these two materials depends mainly on the specific requirements and expected performance of a project. In this section, we will compare the key differences between glass and acrylic to provide better insight into which material may be better suited for your needs.
Glass, being a traditional material, offers excellent clarity, rigidity, and scratch resistance. Its weight lends a sense of sturdiness and permanence to projects, and it has a high resistance to harsh environmental conditions such as UV radiation and chemicals. On the other hand, acrylic is a lightweight, durable, and versatile material that has gained popularity due to its shatter-resistant nature and ease of fabrication. Compared to glass, acrylic sheets are more flexible, and can be easily cut, drilled, and shaped, opening up more design possibilities. Additionally, acrylic offers up to 10 times the strength of glass, ensuring greater safety in applications where breakage may be a concern. However, acrylic is more prone to scratching than glass and may require additional maintenance to maintain its appearance.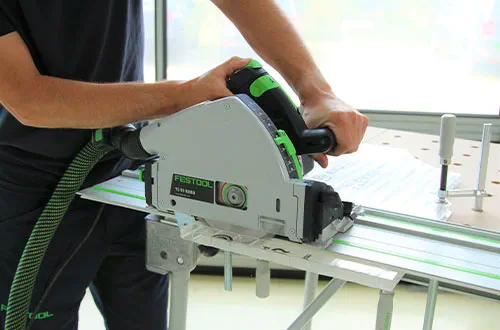 Cut To Size
Whether you're working on a small DIY project or a commercial project, we're proud to offer cut-to-size sheets here in the heart of Melbourne.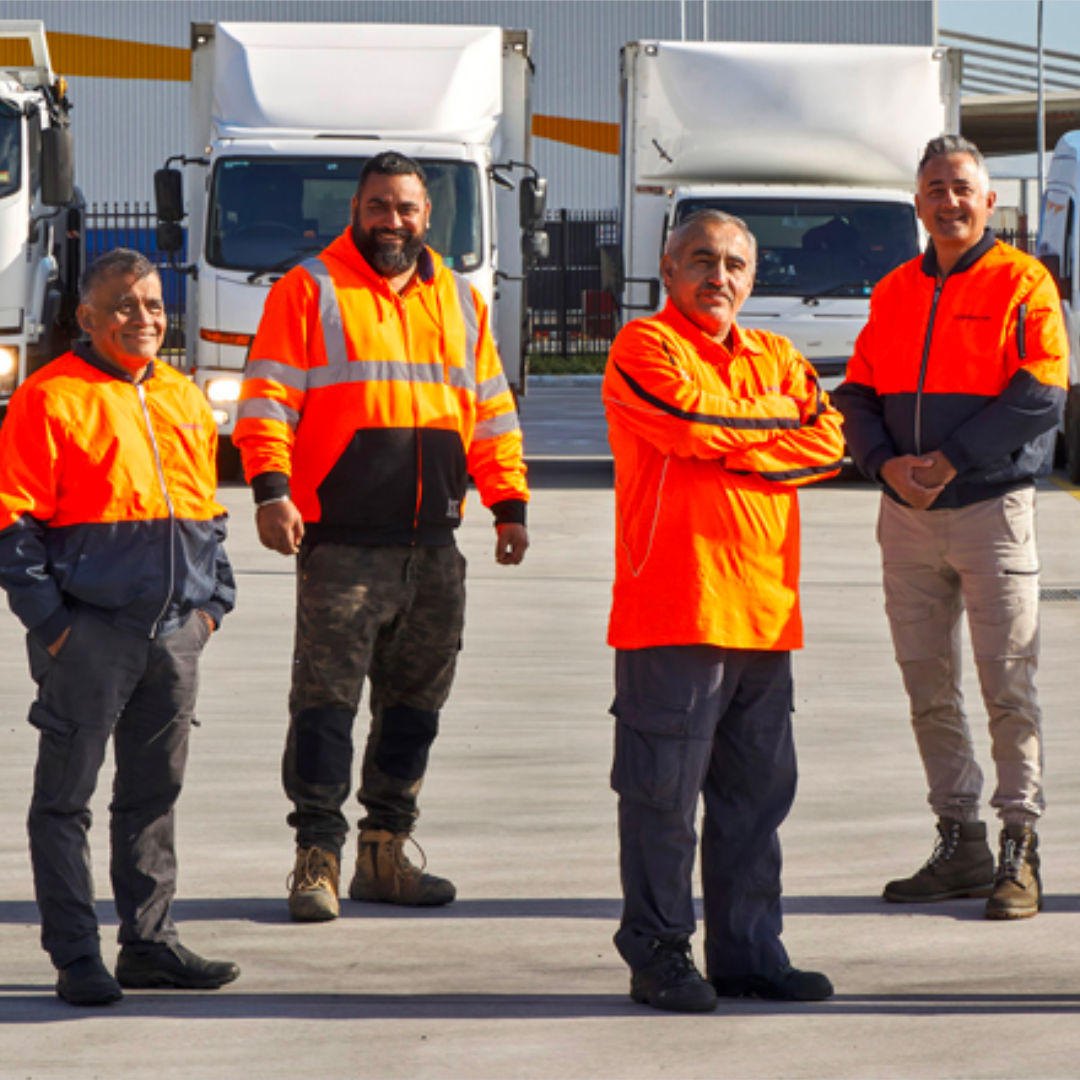 Same Day Delivery
For orders placed before 2pm, we're proud to offer same day delivery within Melbourne Metro.
Frequently Asked Questions
Shipping & Returns
We offer same-day shipping for Melbourne metro areas and 1-4 business days delivery for everywhere else in Australia.
The polycarbonate sheets are carefully packaged to ensure they arrive in perfect condition. Sheets are protected with wrapping or other cushioning materials to minimise any damage during transit.
The polycarbonate sheets are carefully packaged to ensure they arrive in perfect condition. Sheets are protected with wrapping or other cushioning materials to minimise any damage during transit.
General
Polycarbonate is extremely strong and nearly unbreakable, making it suitable for applications like police shields, awnings, sunroom roofing, and greenhouses. These panels are resistant to various weather conditions and maintain their appearance for many years.
Polycarbonate sheets can be easily cut using a circular saw or a jigsaw. Circular saws are best for cutting larger lengths, while jigsaws require careful handling to ensure proper cuts.
Although polycarbonate sheets may change colour over time due to sun exposure, Excelite's UV-coated polycarbonate sheets maintain their colour longer.
Polycarbonate sheets require minimal maintenance. Gentle cleaning with warm soapy water and a soft cloth is typically sufficient. Avoid abrasive cleaners, brushes, or pressure washing, as these may damage the UV-resistant coating or scratch the sheets
Roofing
The best sheeting for a roof depends on the specific requirements, with multi-wall, solid, and corrugated polycarbonate sheets each offering unique benefits.
Although polycarbonate sheets are tough and durable, they should not be walked on. They can withstand many impacts, but might dent or scratch under the weight of a person. Additionally, their surfaces are slippery due to the UV-resistant film, posing a risk of slipping and injury.
Corrugated and twin wall polycarbonate sheets are typically the least expensive varieties. Despite the lower price, these sheets can endure Australia's harsh weather conditions, but selecting the wrong type may lead to more expenses in the long term.
Pergolas & Greenhouses
Excelite's popular glass-look polycarbonate flat roofing is an excellent choice for a pergola roof. It is easy to install, low-maintenance, and watertight, making it a great alternative to glass.
or a pergola enclosure with a glass-like appearance, use a 4-6mm thick solid polycarbonate sheet. Alternatively, use twin-wall polycarbonate panels for a more affordable, yet less transparent option.
Twin wall polycarbonate is ideal for greenhouse construction due to its insulating properties and minimal framing requirements. Excelite Softlite polycarbonate sheets are another excellent option for greenhouse materials, especially for tunnel greenhouses.