Clear Polycarbonate Roofing Sheets Rolls
Pickup available at Unit 4, 8 Enterprise Drive,
Usually ready in 1 hour
Clear Polycarbonate Roofing Sheets Rolls
590mm / 1m / 2mm
Unit 4, 8 Enterprise Drive,
Pickup available, usually ready in 1 hour
8 Enterprise Drive
Unit 4
Rowville VIC 3178
Australia
0452 396 680
Clear Polycarbonate Roofing Sheets Rolls
Excelite Clear Polycarbonate Roofing sheets Rolls, it's flat polycarbonate sheet, but come in rolls, it designed for pergola roof. If you're in search of patios and pergolas with glass roof, you've come to the right place. Our Clear polycarbonate sheeting is a great choice for over-sized jobs and large signage or pergola roof panels requiring a single sheet of polycarbonate.
Certainly, as these extended clear polycarbonate sheets are not only long and flat but also exceptionally strong. They can be utilized for a variety of applications, including pool fencing, possum guards, and enclosing pergolas, among other uses.
This poly sheeting boasts remarkable impact strength, surpassing acrylic sheeting by 30 times. It also exhibits strong UV resistance and is readily workable for fabrication, decoration, and thermoforming.
Specifications:
Thickness: 2mm, 3mm, 4mm
Width: 590mm, 700mm, 800mm, 1000mm, 1220mm
Length: 30m/Roll (Can cut to your length)
Features and Benefits:
Excelite Clear roof panels have special features that make them different from regular corrugated roofing sheets.
Glass like: Glass-like pergolas are a cost-effective way to transform outdoor spaces
Cut to lengths: Over sized polycarbonate roofing sheet, single sheet, and No wastage. It's one of the best pergola roof options.
Budge friendly: Our clear plastic roll offers the same glass-like pergola appearance, but more affordable price, easy to install.
Durability: This heavy-duty plastic sheeting boasting a thickness that is 3-5 times greater than that of polycarbonate corrugated sheets. It is super strong, resistant to hail damage, and UV-rated for durability.
Easy to transport: These plastic rolls are conveniently transportable, occupying minimal space and fitting into any vehicle. This not only reduces freight expenses but also allows shipping throughout Australia, include regional area.
What is the proper method for installing clear roofing sheets?
Understanding how to correctly connect two plastic roofing sheets is very important. Correctly installing this clear roofing sheet can prevent problems like water leakage, sagging, or water pooling on the veranda roof.
What type of Aluminium H joiners to use?
For your aluminium H joiners, Excelite offers three different options:
Two Separate Pieces Glaze Bar: These come with rubbers and offer excellent water-tightness. They are suitable for thicknesses ranging from 2mm to 16mm. This option is cost-friendly and can be used for both solid polycarbonate sheets and twin-wall polycarbonate sheets.
Three Pieces Separate Glaze Bar with Cap: This option consists of three separate glaze bars, including rubbers and a top cap. The cap conceals screws, providing a clean and aesthetically pleasing surface. It's ideal for enclosing a pergola and can be used with thicknesses from 3mm to 16mm, suitable for both solid and twin-wall polycarbonate sheets.
Three Separate Pieces Aluminium H Joiner: Similar to the second aluminium connector but with the top cap integrated into the design, making it more compact. This joiner can be used for both flat polycarbonate sheets and polycarbonate twin-wall sheets.
Choose the one that best suits your specific needs and preferences.
How much slope does this clear polycarbonate roofing sheet need?
For drainage purpose, our pergola flat roof should have a minimum incline of 5 degrees, which is equivalent to 8.8% slope. This translates to a drop of at least 88mm for every meter of horizontal sheet run.
How much Rafter spacing do you need for this clear roofing sheet?
When installing Excelite Clear plastic roofing, you have two options: either using rafters or battens for fixing.
On to Rafters
If you choose rafters only, we recommend rafters spacing at 600-700mm centers, which eliminates the need for battens. And you'll attach the Aluminium joiners directly onto the rafters, keeping them hidden from view. We recommend contact us before you proceed with rafter installation.
If your structure is already constructed and the rafters are improperly spaced, you have two options: you can either insert purlins to bridge the gap or trim the sheets to match the rafter centers.
On to Battens
If your structure is designed with battens, you can go with wider spacing roofing sheets, like 800mm to 1000mm wide polycarbonate.
To get personalised advice for your glass pergola project, it's a good idea to reach out to us before you start building.
How to Cut polycarbonate flat sheet?
We can cut to size for you free of charge for pergola roof panels. You can also cut the plastic roll by circular saw (Fine teeth blade), or jigsaw.  Remember to allow for some overhang in the length to ensure that water from the sheet will fall into the gutter, also allows 2mm in the width for expansion between the Glazing bar.
Curved pergola Roof
Consider a curved polycarbonate roof for your Melbourne patio or pergola. A curved roof not only offers more room beneath it but also enhances drainage. You can easily shape the polycarbonate sheets to achieve the desired curve, and our Aluminium Connecters can be bent to perfectly match the curve.
Applications:
Polycarbonate Roofing Rolls are suitable for a variety of applications across residential, commercial, and industrial settings:
Patios and pergolas with glass roof
Curved pergola Roof
Greenhouses
Patio Covers
Skylights
Veranda roof
Pool fencing
Why you should choose Excelite Plastic:
We supply Perspex roof sheets across Australia, offering excellent discounts for tradespeople, or bulk buy order.
Free quote and onsite checking In Melbourne, we provide pergola and veranda supply and installation service.
We maintain a quick lead time as we keep a stock of Perspex roofing, enabling prompt installation.
We offer an extensive selection of outdoor patio roofing options to suit your needs.
For Melbourne Metro, we offer cut to size and same-day delivery services.
We offer complete pergola kits and replacement services for aging veranda roofs.
Very competitive prices.
Choosing The Right Roofing Sheet
Polycarbonate roofing sheets are available in various types, each offering distinct benefits and characteristics. Understanding the differences between these sheets can help you choose the most suitable option for your roofing project. In this section, we compare clear polycarbonate roofing sheets with other popular types such as tinted, frosted, and multiwall polycarbonate sheets.
Clear Polycarbonate Roofing Sheets: Clear polycarbonate roofing sheets offer high light transmission, UV protection, and excellent impact resistance. These sheets are ideal for applications where maximum transparency and natural light are essential, such as greenhouses, sunrooms, and patios.
Tinted Polycarbonate Roofing Sheets: Tinted polycarbonate roofing sheets provide a similar level of impact resistance and UV protection as clear sheets while adding the benefit of reduced glare and heat transmission. The tinted sheets offer solar control by reducing the amount of sunlight and heat that passes through, making them ideal for roofing areas where some shading or privacy is desired without sacrificing durability.
Frosted Polycarbonate Roofing Sheets: Frosted polycarbonate sheets offer a unique combination of strength, impact resistance, and light diffusion. Their textured surface diffuses light, creating a soft, even glow without glare. The frosted finish also provides a level of privacy while still allowing natural light to pass through. These sheets are suitable for applications that require a balance of privacy, light transmission, and durability, such as decorative partitions, skylights, and roofing solutions where a subtle, diffused light effect is desired.
Multiwall Polycarbonate Roofing Sheets: Multiwall polycarbonate sheets consist of multiple layers, providing exceptional thermal insulation and enhanced rigidity. These sheets maintain high impact resistance and UV protection while offering improved energy efficiency due to their insulating properties. They also contribute to noise reduction, making them suitable for roofing solutions in areas where noise control is a concern.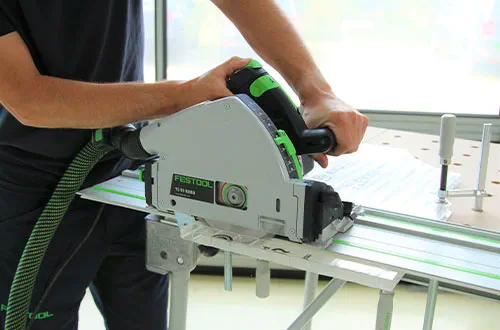 Cut To Size
Whether you're working on a small DIY project or a commercial project, we're proud to offer cut-to-size sheets here in the heart of Melbourne.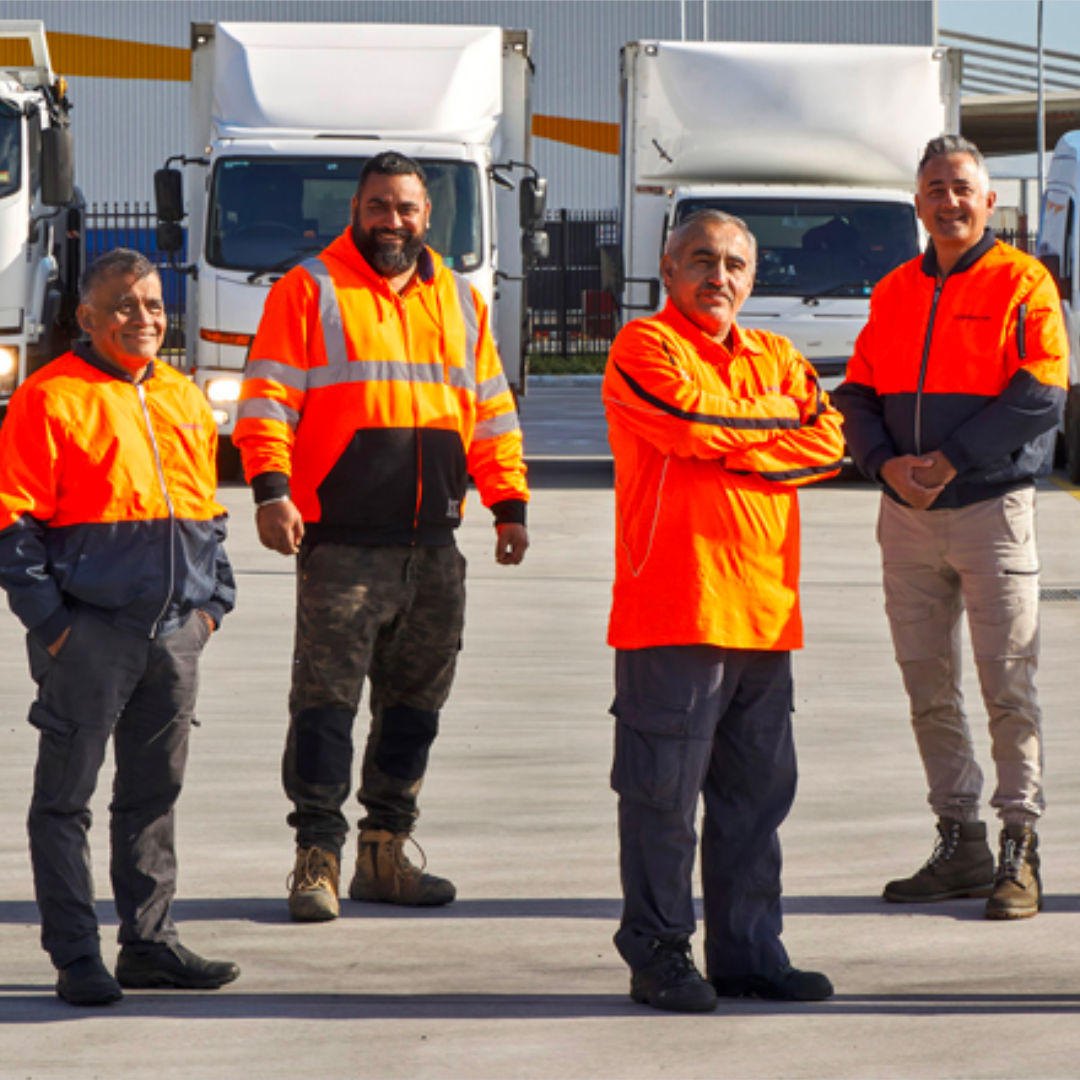 Same Day Delivery
For orders placed before 2pm, we're proud to offer same day delivery within Melbourne Metro.
Frequently Asked Questions
Shipping & Returns
We offer same-day shipping for Melbourne metro areas and 1-4 business days delivery for everywhere else in Australia.
The polycarbonate sheets are carefully packaged to ensure they arrive in perfect condition. Sheets are protected with wrapping or other cushioning materials to minimise any damage during transit.
The polycarbonate sheets are carefully packaged to ensure they arrive in perfect condition. Sheets are protected with wrapping or other cushioning materials to minimise any damage during transit.
General
Polycarbonate is extremely strong and nearly unbreakable, making it suitable for applications like police shields, awnings, sunroom roofing, and greenhouses. These panels are resistant to various weather conditions and maintain their appearance for many years.
Polycarbonate sheets can be easily cut using a circular saw or a jigsaw. Circular saws are best for cutting larger lengths, while jigsaws require careful handling to ensure proper cuts.
Although polycarbonate sheets may change colour over time due to sun exposure, Excelite's UV-coated polycarbonate sheets maintain their colour longer.
Polycarbonate sheets require minimal maintenance. Gentle cleaning with warm soapy water and a soft cloth is typically sufficient. Avoid abrasive cleaners, brushes, or pressure washing, as these may damage the UV-resistant coating or scratch the sheets
Roofing
The best sheeting for a roof depends on the specific requirements, with multi-wall, solid, and corrugated polycarbonate sheets each offering unique benefits.
Although polycarbonate sheets are tough and durable, they should not be walked on. They can withstand many impacts, but might dent or scratch under the weight of a person. Additionally, their surfaces are slippery due to the UV-resistant film, posing a risk of slipping and injury.
Corrugated and twin wall polycarbonate sheets are typically the least expensive varieties. Despite the lower price, these sheets can endure Australia's harsh weather conditions, but selecting the wrong type may lead to more expenses in the long term.
Pergolas & Greenhouses
Excelite's popular glass-look polycarbonate flat roofing is an excellent choice for a pergola roof. It is easy to install, low-maintenance, and watertight, making it a great alternative to glass.
or a pergola enclosure with a glass-like appearance, use a 4-6mm thick solid polycarbonate sheet. Alternatively, use twin-wall polycarbonate panels for a more affordable, yet less transparent option.
Twin wall polycarbonate is ideal for greenhouse construction due to its insulating properties and minimal framing requirements. Excelite Softlite polycarbonate sheets are another excellent option for greenhouse materials, especially for tunnel greenhouses.